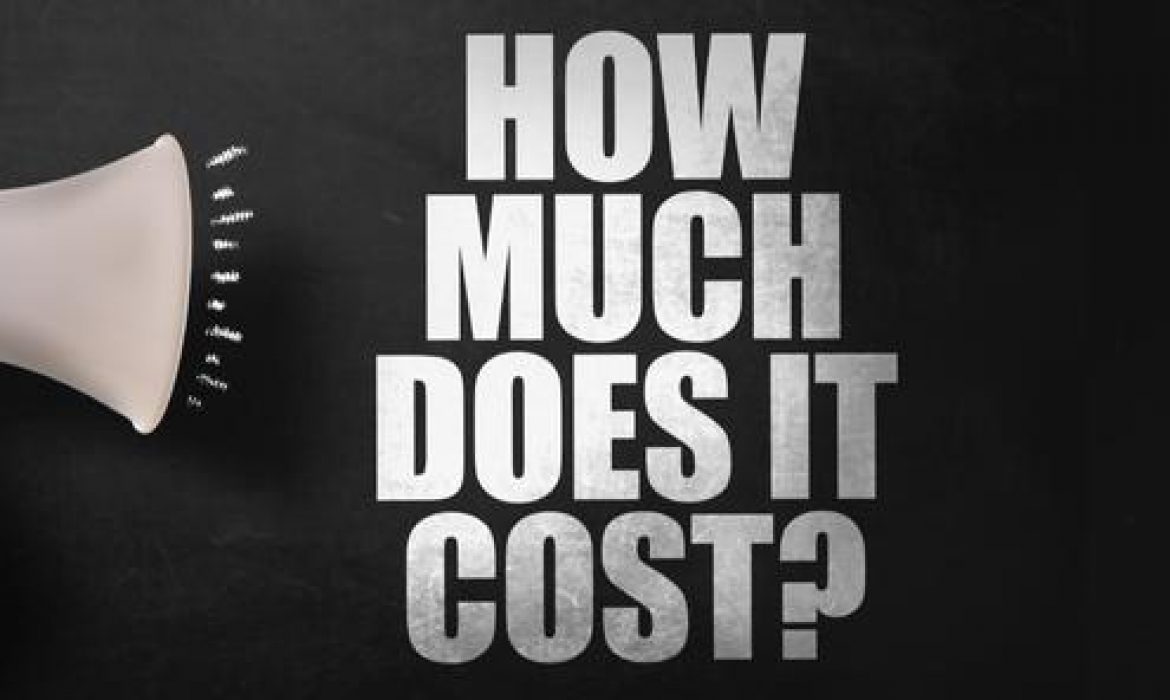 If you're searching for the best SEO Services in Singapore but don't know how much it will cost you, the one-line answer is – it depends on which kind of service you get from the Company.
Especially in the B2B industries, SEO services in Singapore have always been in demand. Today 70% of marketers remark SEO as effective marketing compared to other campaign channels such as PPC.
What is SEO?
SEO (Search Engine Optimization) is essential for online business. It is a practice of appearing in top positions in SERPs for relevant searches. SEO is also necessary for all shapes and sizes of companies. It can be the best way to achieve your business marketing goals and get potential traffic and sales for your business.

SEO or search engine optimization is the process of getting traffic or exposure from search engine results pages (SERPs) in a free and organic way. With the help of SEO, you can promote your brand or business through various strategies, including keyword research and content curation, such as blogs or articles, videos, web page content, and more! Many business owners find it beneficial to rank their websites on SERPs' first page or position. Therefore, the use of proper SEO techniques or strategies is essential. Furthermore, organic search is the most crucial means for everyone to find and access online content.
Therefore, an effective SEO strategy is very important for enhancing your website's quality and quantity of traffic. It is also vital for the smooth running of significant sites. There are several techniques used to improve a website's ranking, including
Optimise titles and meta tags using relevant keywords and phrases
Building quality backlinks
Creating keyword-rich content
Image optimisation
URL optimisation
More!
Additionally, SEO plays the most vital role in online marketing strategy. Therefore, you can boost your chances of driving traffic and generating leads by improving your website's ranking.
Why Should You Use Effective SEO?
 Brand Awareness

– A website with a high ranking attracts more visitors interested in learning about the business and its products.

Your Competitors

– Beat your competitors in organic search results might help boost the ranking position of your company/online business in your marketplace.
Here are Some of the Essential Benefits of SEO:
Increase traffic

Elevate your business to the next level

Brand promotion and awareness

Increased website usability

High ROI

Better conversion rates

Beneficial for social media
Types of SEO
On-page SEO, Off-page SEO, and Technical SEO are the three types of SEO you require for a well-rounded organic search strategy to improve the website's ranking position and traffic.
On-Page SEO:
On-page SEO, sometimes called On-site SEO, is optimising pages to improve a website's rankings and enhance organic search traffic. With the help of on-page techniques, we can get visibility in search engines and increase traffic. The on-page strategy is structuring or building your website content to be user-friendly and search-engine-friendly.
Why is On-Site SEO Important?
For search engines to understand your website and its content and determine whether it is relevant to a searcher's query, on-page SEO, also known as on-site SEO, is essential.
On-Page SEO Includes
Meta Tags
Content Optimization

Image Optimization

Keywords Optimization

Internal Linking

External Linking

URL Structure

Website Structure

Heading Tags

And More!
Off-Page SEO
It is also a method for improving your website ranking (SERPs). It also helps to boost the credibility, authority, and reliability of your website. Additional benefits of off-page SEO are increasing traffic, page and domain authority, and brand awareness. In simple terms, off-page SEO helps get quality backlinks from other sites.
Off-Page SEO Activities:
Brand Mention

Commenting

Local Citation

Video Submission

Press Release

Google My Business

Forums

Content Sharing

Influencer Outreach

Guest Posts

Broken Link Building

Social Network

 

Social Bookmarking and

More!
Technical SEO
In the whole process, technical SEO is an essential step. It is the pillar of improving a website's speed, crawlability, and readability for search engines. Technical SEO is a part of on-page SEO, which is mostly concerned with improving elements such as optimization of site structure, website speed tests, and more!  Its work affects search engine crawling and indexing either directly or indirectly.
By improving technical issues, you can help search engines to crawl and understand your website. If you succeed in doing this, search engines may reward you with higher rankings or even richer results.
Technical SEO Includes
Page Elements

XML Sitemaps

Optimise Site Structure

Redirects

Optimise Robots.txt

Optimise URL Structure

HTTP Header Responses

Fix Duplicate Content Issues

Optimise Canonical URLs

Website Speed

Mobile Friendly Test 

Register your site with webmaster tools

And More!
Best SEO Services & Pricing in Singapore for Businesses:
Many SEO companies provide basic SEO services or even preliminary services at the highest price. For this reason, many customers have suffered from financial loss without seeing any SEO results for their business.
Remember that SEO (Search Engine Optimization) plays an essential role in every digital marketing strategy and for all businesses and industries. It also helps with brand awareness, client acquisition, and overall business performance. That's why we need to know how SEO charges work and the various package structures that an SEO company provides.

Below, we have listed some important factors that come into consideration when deciding the actual costs of SEO in Singapore:
1. Size and Type of Business:
See, the price you pay for SEO services will depend on the size & type of your business and the number of services you require. SEO pricing also varies from Company to Company, so it's essential to remember that you get the best results when you pay for services when it comes to SEO. When choosing a good SEO Company, don't compromise quality work for "low-grade SEO services. You should choose a top SEO company that offers top-quality SEO services in Singapore. Also, your goals should determine how much you should spend on services.
2. Competition Research:
This process can play a major factor in deciding the best SEO pricing in Singapore. Your competitors also have the same niche website and are vying for the top spot in the search engine result page (SERPs).
Whether your desired keywords have strong competition, improving your website position or getting the number one spot will require more effort and time. However, SEO companies might charge extra. Every SEO professional will begin work with competition research in your niche.
3. Industry:
Companies operating in a competitive industry often face hurdles when trying to rank for the same keywords on the website. Therefore, SEO experts must work hard to optimize everything to rank your website in your niche.
4. Services & Benefits:
All SEO Companies will not give you all the services, such as campaigns, content distribution, and more. That's why the actual price will largely depend on the best-quality service of SEO and the benefits included in the campaign.
5. Time:
SEO companies usually provide the best results within approx. 3 to 5 months. They will require additional cost if you want results in a quicker timeline.
6. Guarantee:
Whether an SEO agency informs you that they can give you a guarantee to rank your website on the top position in the SERPs as it is not possible. It's all probably a ploy to charge the high pricing for SEO services. Never forget that SEO organic results can never be 100% guaranteed. There are too many factors in search engine optimization (SEO).
Which SEO Pricing is Best for Your Business?
Most SEO companies in Singapore charge a fixed monthly fee that varies according to the work hours, requirements, and difficulty.
| Type | Starting Cost (Monthly, Approx) |
| --- | --- |
| Standard Level | $500-1300 |
| Mid Level | $700-1500 |
| Top Level | $1500-3000 |
| Avg. Hourly Rate | $50-$250 |
On the other hand, when it comes to the SEO pricing model, most SEO agencies in Singapore follow these SEO pricing packages that are including
project-based,
monthly retainer, or
hourly consulting
Additionally, the SEO cost options you select typically depend on your budget, the amount of work required, and how flexible you want to be with your SEO work. Let's talk about these four SEO pricing packages in detail below:
Type
SEO Services
Average Cost, Approx.
Monthly SEO
SEO Audit
Analytics Setup
Routine Reporting
Keyword Research
Keyword Integration
On-Page Optimizations
Off-Page Optimizations
Technical Optimizations
Content Creation
$1500 – $5,000 per month
SEO Consulting
SEO Audit
SEO Recommendations
SEO Implementation
Routine Reporting
$100-$300 per hour
Project-Based SEO
SEO Audit
Project-Specific Optimizations
Routine Reporting
$5,000 – $30,000 per project
Important note: Above, we have described just an estimate of SEO pricing in Singapore and the services included in the same package. However, it will vary from company to company and the type of service availed by the user.

Monthly Retainers:
With a monthly retainer, you pay the agency or freelancer a fixed amount per month, and they will handle all of your SEO needs regularly. That is why; it is one of the most common ongoing SEO pricing models. 
Project-Based:
Project-based pricing models are similar to contract-based services. It allows customers to pay a set charge for custom SEO projects. In Singapore, approximately project-based SEO services can run you anywhere from $1,000 to $30,000.
Note: It is not an actual price of project-based pricing models; it's just an estimated price.
Hourly Consulting:
You can pay agencies an hourly fee for SEO services in hourly consulting. Hourly SEO consulting fees range from $100 to $300 per hour approx.
How Much Should You Spend on SEO Services?
The cost of SEO services will vary depending on the size of your company and the scope of the services you need.

The SEO project will be more involved the more prominent your website is. This means you should pay more for your SEO services.

 It's also important to remember that SEO is a continuing strategy.

You should consider a monthly SEO plan to keep your website fresh and continually rank at the top of the search results. 

In the end, your goals should decide how much you should spend on SEO services.
Best SEO Company in Singapore: Generate More Traffic
1. You should choose the right SEO Company to improve your business reputation. A bad SEO agency can destroy your business reputation. You don't want to destroy everything you have spent your efforts and time on building a business reputation. 

2. You should always go with the right SEO agency for your business that fits your budget.
Take a look at other factors that you should consider before deciding your SEO budget:
Choose quality over price.

Pursue references from others.
As we previously discussed, SEO services and pricing in Singapore vary from Company to Company, and many essential factors affect the cost. That's why choosing the right SEO agency is essential to make or break your business reputation. So, take your time doing your research and choose a professional company for SEO that will benefit your business.
You can contact our digital marketing specialists at Omni Digital to discuss the best SEO services for your business at a competitive price. As the leading Google marketing agency in Singapore, we also provide the best SMM, PPC, and TikTok marketing services to enhance your business. Check out our website today to learn more about our other digital marketing services.