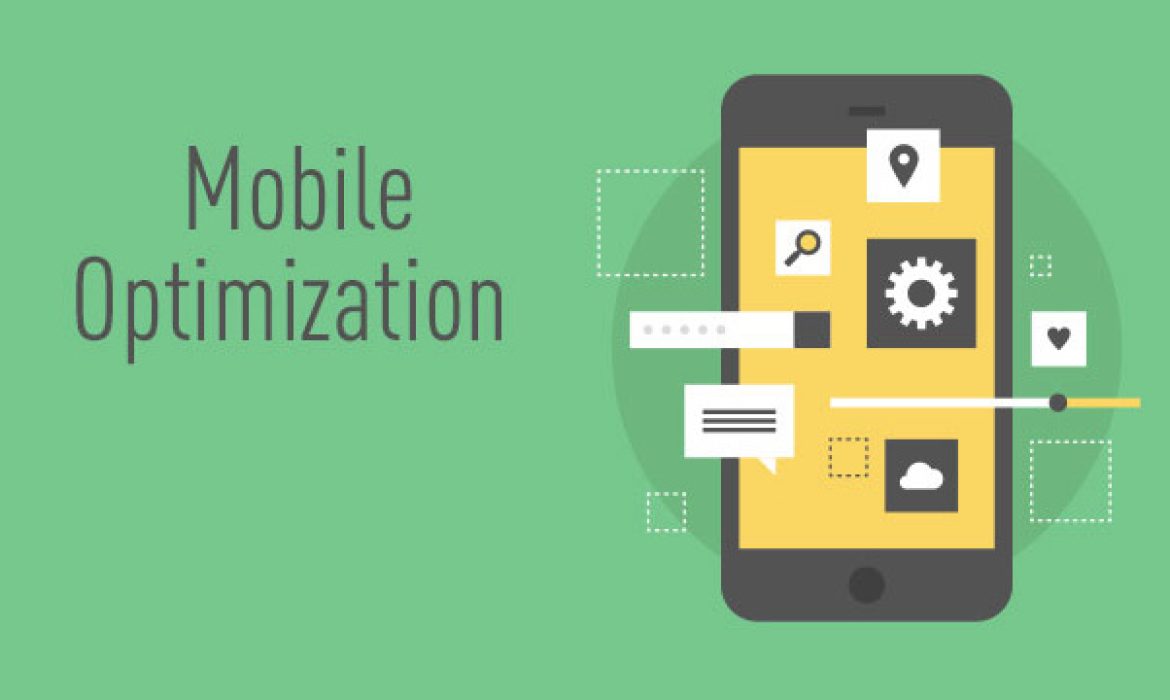 Mobile Optimization in Digital Marketing: In today's fast-paced digital world, where smartphones have become an integral part of our lives, it's crucial for businesses to adapt and optimize their online presence for mobile devices. Mobile optimization plays a vital role in digital marketing, allowing companies to reach and engage with their target audience effectively. In this article, we will explore the significance of mobile optimization in driving online success and maximizing customer satisfaction.
Mobile Optimization in Digital Marketing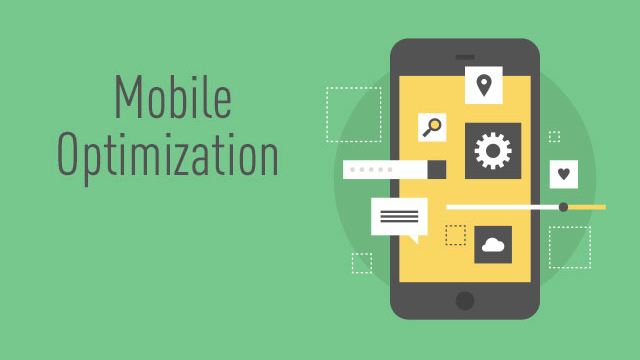 Enhancing User Experience: Mobile optimization is all about creating a seamless user experience for visitors accessing your website or digital platforms through mobile devices. With the majority of internet users now browsing on their smartphones, it is essential to ensure that your website is responsive and loads quickly on mobile devices. By implementing mobile optimization techniques, you can provide users with a visually appealing, easy-to-navigate, and fast-loading mobile experience.
Capturing Mobile Traffic: With the rapid growth of mobile usage, businesses have an immense opportunity to tap into the vast pool of mobile traffic. Mobile optimization helps your website rank higher in mobile search engine results pages (SERPs). Google and other search engines prioritize mobile-friendly websites, rewarding them with better visibility. By optimizing your site for mobile devices, you increase your chances of capturing mobile traffic and driving more visitors to your digital assets.
Boosting Conversion Rates: Effective mobile optimization directly impacts conversion rates. Mobile users have different behavior patterns and expectations compared to desktop users. A poorly optimized website may deter visitors and result in higher bounce rates. On the other hand, a mobile-optimized website offers a seamless experience, encouraging users to explore further and take desired actions, such as making a purchase, subscribing to a newsletter, or filling out a contact form. By prioritizing mobile optimization, you can increase conversions and achieve better return on investment (ROI).
Enhancing Local Search Visibility: Mobile devices play a significant role in local searches. People often use their smartphones to search for nearby businesses, restaurants, or services. By implementing mobile optimization techniques such as local SEO, ensuring your website is mobile-friendly, and leveraging location-based targeting, you can enhance your local search visibility. This helps businesses attract more foot traffic, improve brand awareness, and ultimately drive more conversions from local customers.
Leveraging Social Media Engagement: Social media platforms are predominantly accessed through mobile devices. Mobile optimization is crucial for businesses looking to leverage the power of social media marketing effectively. By ensuring that your website and landing pages are mobile-friendly, you can seamlessly connect social media users with your digital assets. A positive user experience on mobile devices will increase the likelihood of users engaging with your social media posts, sharing your content, and ultimately driving traffic to your website.
Adapting to Changing Consumer Behavior: Consumer behavior has dramatically shifted towards mobile usage. People now spend more time on their smartphones than on desktop computers. To stay relevant and competitive in the digital landscape, businesses must adapt to changing consumer behavior by prioritizing mobile optimization. By catering to mobile users' needs and preferences, you can establish a strong brand presence and connect with your target audience effectively.
Mobile optimization is an indispensable aspect of digital marketing in today's mobile-centric world. By prioritizing mobile optimization, businesses can enhance user experience, capture mobile traffic, boost conversion rates, improve local search visibility, leverage social media engagement, and adapt to changing
The Future of Digital Marketing: Embracing Technological Advancements for Unprecedented Success
Digital marketing has revolutionized the way businesses connect with their customers, driving engagement and boosting sales like never before. As we step into the future, the landscape of digital marketing is poised to evolve even further where digital marketing agency helps business with their online presence, fueled by cutting-edge technologies and innovative strategies. In this article, we will explore the exciting prospects that lie ahead and delve into the key keywords associated with the future of digital marketing.
Artificial Intelligence (AI) and Machine Learning (ML): The future of digital marketing will be heavily influenced by AI and ML technologies. AI-powered algorithms will enhance data analysis and enable businesses to gain deeper insights into consumer behavior. With AI, marketers can create personalized experiences by tailoring content, offers, and recommendations to individual users. From chatbots providing instant customer support to predictive analytics optimizing ad campaigns, AI and ML will revolutionize the way we engage with customers.
Voice Search Optimization: With the rising popularity of voice-activated virtual assistants like Siri, Alexa, and Google Assistant, voice search is becoming increasingly important in digital marketing. As people rely on voice commands for search queries, businesses must optimize their content for voice-based interactions. Long-tail keywords and conversational phrases will play a vital role in capturing voice search queries and staying ahead of the competition.
Influencer Marketing: Influencer marketing has emerged as a powerful strategy in recent years, and its prominence is set to grow in the future. Influencers have built loyal communities and possess the trust of their followers. By collaborating with influencers, brands can leverage their reach and credibility to promote products and services. As social media continues to dominate, influencer marketing will remain a key component of successful digital campaigns.
Video Marketing: Video marketing has become increasingly popular and will continue to dominate the digital landscape. Consumers are drawn to engaging and visually appealing content. With the rise of platforms like YouTube, TikTok, and Instagram Reels, businesses can showcase their products and services through captivating videos. By incorporating videos into their marketing strategies, brands can effectively engage their audience and drive higher conversion rates.
Augmented Reality (AR) and Virtual Reality (VR): AR and VR technologies are transforming the way customers experience products and services. From virtual showrooms to interactive try-on experiences, AR and VR provide immersive encounters that enhance customer engagement. Businesses can leverage these technologies to create unique and memorable experiences for their audience, ultimately driving brand loyalty and increasing sales.
Personalization and Hyper-targeting: In the future, personalization will continue to play a crucial role in digital marketing. Customers expect tailored experiences that resonate with their specific needs and preferences. By leveraging data analytics and AI, businesses can hyper-target their marketing efforts, delivering personalized content, offers, and recommendations. Personalization will enable brands to forge stronger connections with customers and foster long-term loyalty.
Data Privacy and Ethical Marketing: As technology advances, data privacy and ethical marketing practices will remain in the spotlight. Consumers are increasingly concerned about how their data is collected, stored, and used. Marketers must prioritize transparency and gain consumer trust by implementing robust data protection measures. Adhering to ethical marketing practices will be essential to build sustainable and long-lasting relationships with customers.
Also Read —>> influencer marketing
The future of digital marketing is set to be dynamic and exciting, with advancements in AI, voice search optimization, influencer marketing, video marketing, AR/VR, personalization, and data privacy. By embracing these emerging trends, businesses can stay ahead of the curve and unlock unprecedented success. As the digital landscape evolves, it is essential for marketers to adapt their strategies and leverage the power of technology to create meaningful connections with their audience.